I recently spent a few weeks in Rovereto, northern Italy, to do a residency at La Foresta.
While I was there I printed a mini-newsletter, as part of an ongoing project that Evening Class is doing for the Journal of Aesthetics and Protest. The newsletter is a short conversation between Brave New Alps, one of the initiators of the La Foresta project, and two of us from Evening Class.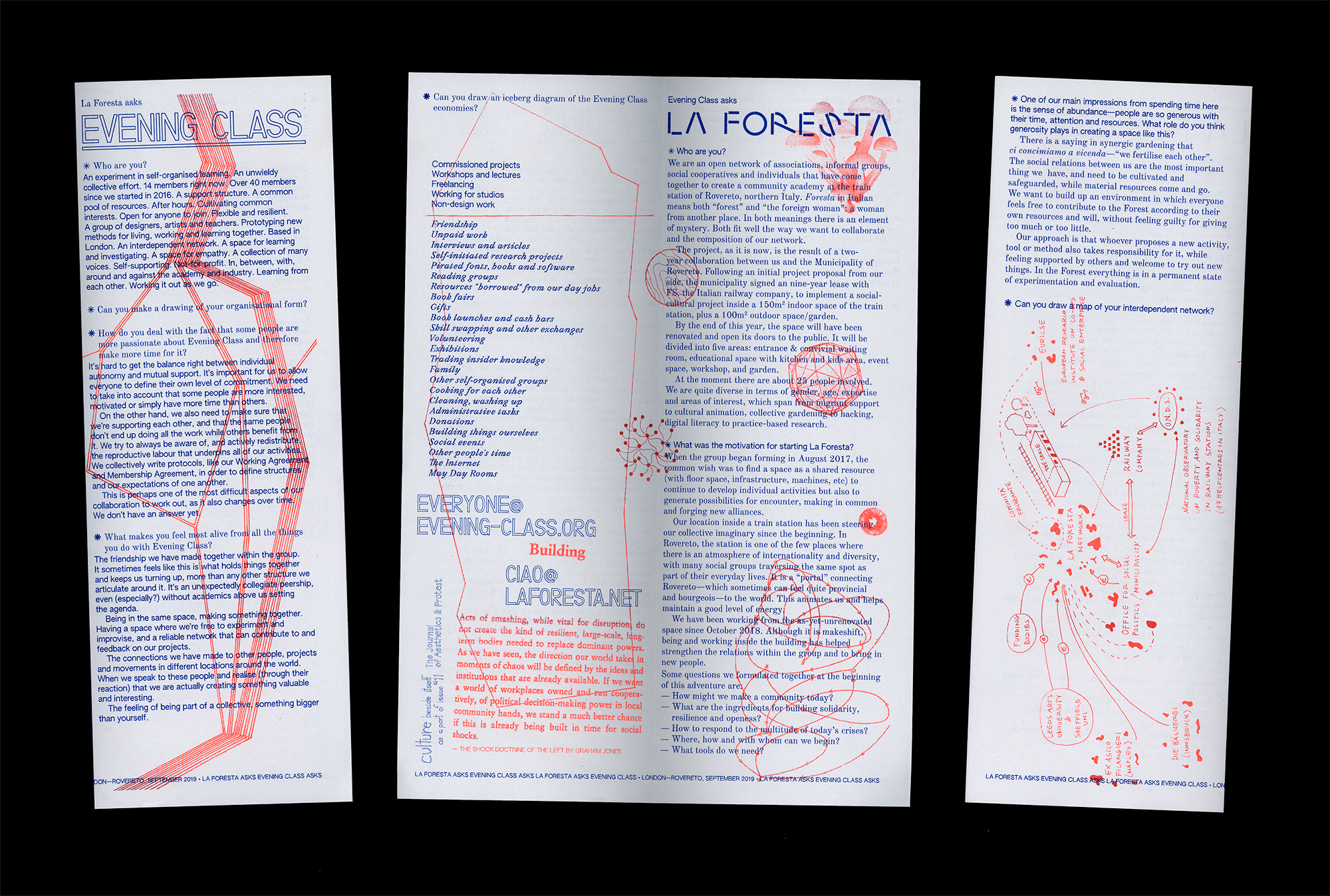 I've added the text of the full interview below.
Read more