How and I went for a hike in Snowdonia last weekend. Almost 40km of walking over two days. Over the last few months we've gradually been collecting all the basic kit you need for multiday hikes: tent, sleeping mats and bags, backpacks, this incredibly compact wood stove.
It was such an incredible hike. The weather was unusually warm and sunny – I just read that Snowdonia is one of the wettest parts of the UK, so it really was unusual. On the first day, we could see out to the ocean for most of the hike. We swam in a pool fed by a waterfall, walked through ferns and forests and across heather-covered hills. There was a tough bit when Komoot decided to take us across a difficult field without a real path, but we managed to find our way back again.
We camped by a lake (Llyn Du) on Rhinog Fawr. I took these three photos about an hour apart around sunset. Entranced by the changes in light over such a short time.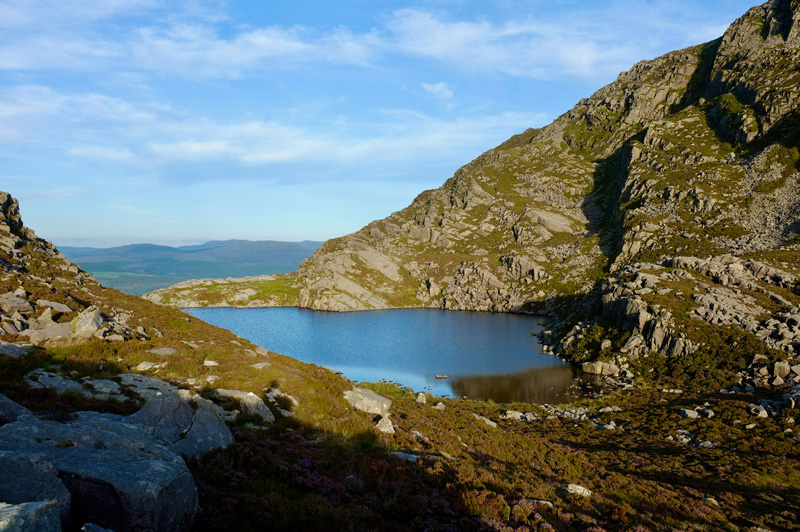 19:50:25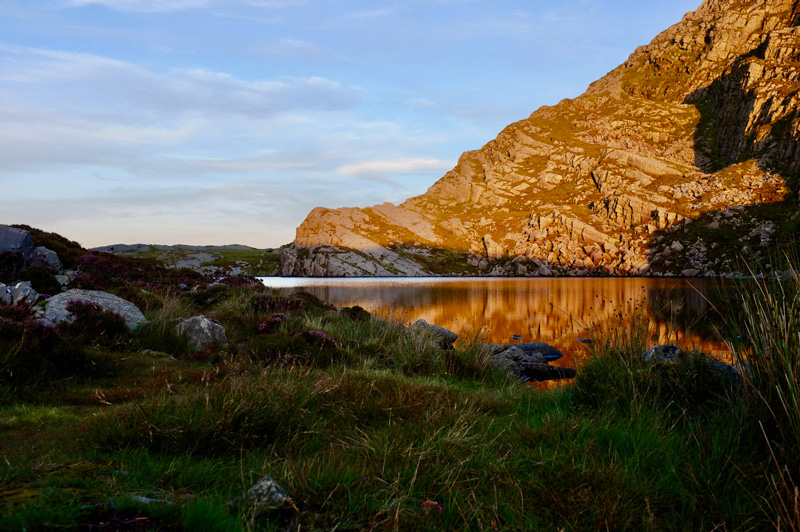 20:42:50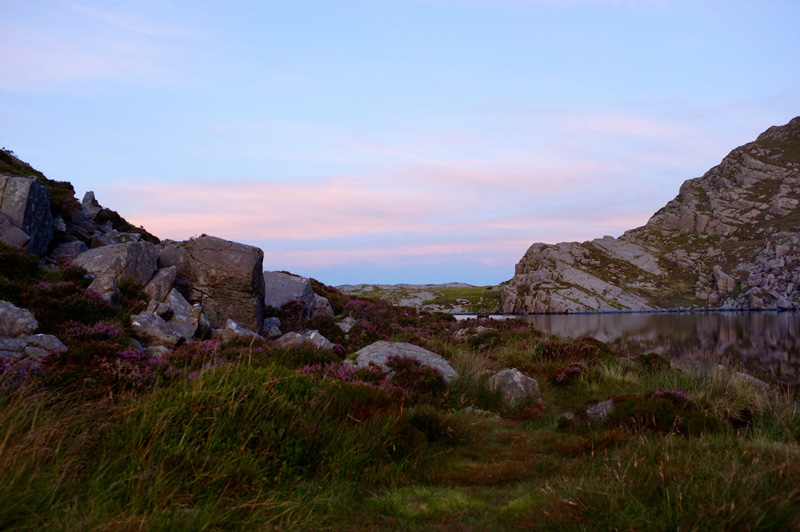 21:04:09